Who's on First – Talent Acquisition or HR Business Partners?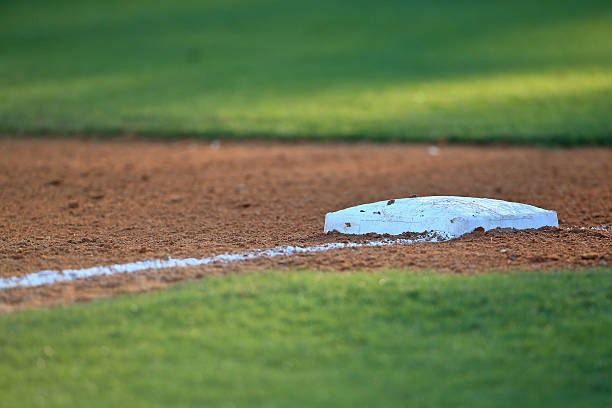 Introduction
One of the more common friction points in many Human Resource organizations is the tension between front-line HR Business Partner (HRBP) and the Talent Acquisition (TA) organization. In this blog post, we will present some ideas for how these teams can work together more effectively. Our approach is based on experience and what we perceive as common sense.
Who's Doing What?
In all likelihood, the business these teams serve has a mission statement and/or a strategy. The broader HR organization probably has a mission statement aligned at a high level with the business. But what about Business Partners and Talent Acquisition teams? If explicit mission statements and long-term strategies and goals are missing or irrelevant, these HR functions are more likely to be in a continuously reactive state. We therefore argue that every individual HR function needs a mission and talent strategies that are aligned with the rest of HR and the broader business. Here are two generic examples: one for HRBP's and one for TA:
HR Business Partners serve as the business unit's central point of contact for the delivery of all Human Resource services and programs. In fulfilling this mission, HR Business Partners are expected to blend their HR subject matter expertise with business acumen in order to achieve the organization's human capital objectives.
Talent Acquisition teams facilitate the processes through which the organization secures the talent it needs in order to fulfill its mission. In so doing, TA teams must understand their business and its operating environment and translate those insights into strategies that identify, attract, and select the human capabilities the organization needs to achieve its objectives.
Simple, right? Not so fast.
RACI Charts – What & Why?
Although these examples seem pretty clear about who does what, it's not so simple. Absent clearer accountabilities, individual activities will either be duplicated (sometimes with different results) by two people or slip through the cracks while each person assumes the other will execute that task. As a result, finger pointing will flourish. That's where a RACI comes in. A RACI chart is a simple matrix used to assign roles and responsibilities for tasks, decisions, or processes. By mapping out which roles are involved in each critical task and at which level, you can eliminate confusion and answer the age-old question, who's doing what?
A typical RACI for a talent acquisition process will look something like this
| | | | | | | | | |
| --- | --- | --- | --- | --- | --- | --- | --- | --- |
| Task | HRBP | Recruiter | Hiring Manager | Helpdesk | Site Admin | Acctg/Finance | Due Date | Status |
| Define requirements | C | A | R | | | | | |
| Post job | C | R | A | | I | | | |
| Identify appropriate CV's | A | R | C | | | | | |
| Set up interviews | A | R | C, I | | I | | | |
| Conduct interviews | A | R | A | | | | | |
| Agree on selected candidate | A | C, I | R | | I | | | |
| Sign offer letter | A | I | I | I | R | C, I | | |
| Prepare workstation | I | I | A | C, I | R | I | | |
| Initial feedback | R | C | A | | I | | | |
---
Every organization that uses a RACI will have their own variation of the chart. What's important to note is the clear definition of who is responsible for doing what. RACI's are best created in a highly collaborative way between the responsible parties. That way, each has "bought into" the process by participating and agreeing on the expected outcomes.
How to Make the RACI Work
Now that you have a RACI, you need to actually make it work. No RACI can possibly anticipate every variation of things that can go wrong (or right) in a given process. That's where Service Level Agreements (SLA's) enter the picture. SLA's are merely agreements between parties that specify what will be done by when and frequently include target dates (as reflected above) or turnaround times for resume reviews, etc.
Just as the RACI, itself, SLA's are the product of a negotiation between the responsible groups. They serve as a supplement to the RACI and frequently can help identify glitches in a process. You can combine SLA's into a RACI but there is always the risk of overcomplicating things. Use your judgment and detail a level of specificity that is suitable to your organization and its management culture.
---
Managing Expectations
Even in "normal" times, Talent Acquisition is challenging and is typically the work of unsung heroes. Few will remember when filling a new job goes smoothly. Everyone will remember when things go wrong. Here is where the HRBP should play a supporting role. We believe the best results are attained when the TA partner leads the recruiting engagement with clients. The HRBP needs to be aware and up to date so s/he can support the TA team with client insights and as business circumstances shift. Certainly, at the beginning of a new recruitment engagement, the HRBP and TA representative should partner with the client for an intake meeting to establish the selection criteria and other matters related to filling the position, such as ownership, logistics and timeline. This enables a situation where:
The subject matter expert is in the room to provide information and answer questions;
The TA colleague gets more exposure to the business and the client's talent strategies;
The client witnesses that HR is aligned and speaking with one voice (this sometimes helps to discourage the client from shopping for a better answer); and
If there are challenges to fulfilling the need, the key players can agree on how to proceed
Concluding Thoughts
If business partners and talent acquisition specialists work together to define who does what, how, and when, the organization can minimize friction and serve the business client best. Like most areas of HR, success is a team sport. HRBP's need to share the ownership of their business relationships and TA teams need to be influencers of the processes by which talent joins the organization.
---
About the Authors
Andy Rice is principal and lead strategist at Black Box Consulting, where he works with Fortune 500 companies and other organizations on integrated talent management strategy and planning, talent management transformation, change management, business process improvement, and technology selection and implementations. Andy graduated summa cum laude with a Bachelors of Science in Electrical Engineering and Computer Science from the University of California at Berkeley, and he spent the first five years after graduating as an engineer and engineering manager at Intel.
Contact Andy at andy.rice@blackbox-consulting.com to discuss how to optimize or transform all or part of your HR function through a review of your strategy, processes, use of technology and service delivery model.
Ken's career spans more than 40 years as an HR practitioner and executive leader. In addition to his domestic experiences, he has lived and worked in Singapore, Hong Kong, Japan, India, and Malaysia. He recently completed his most recent assignment as the interim country head for an insurance company's back office operation in Poland. Ken's vast international experience enables him to bring a multicultural and multigenerational perspective to solving client challenges.
Somers HR Solutions, LLC is an independent consultancy dedicated to helping business leaders and their teams diagnose and solve people management challenges. Managing Partner, Ken Somers, is especially adept at coaching HR Business Partners to enhance their organizational impact. He is dedicated to delivering answers for the real world.
Contact Ken at ken@somershrsolutions.com to explore how he can help your HR and business leaders create greater value for your organization.